Scheme
SCHEME is a diceless, GM-less Roleplaying Game where players take on the role of important, and mostly corrupt, public figures in a playing field full of political intrigue, alliances, rivalries, assassinations and other atrocities, where all world is a stage, and all world is at stake too. It's only a matter of time until things start going south. As they say: Keep your friends close and your enemies closer...
These are dark times. A shadow has fallen over the Earth, bringing despair to men, women and children. Despite the sad and difficult life of the average commoner however, destiny has spared you an important and peculiar role in the midst of all this bleakness. Whether by merit, luck or treachery, you are in a position many can only dream of achieving. You have a privilege that is rare in this cruel world, and it's up to you how you want to use it. Will you succumb to corruption, or be larger than life? What are you willing to sacrifice in your path to success? This world is yours for the taking, and it's up to you how far you will go to achieve your ultimate goal. The question is, is power really something you own, or is it something that owns you?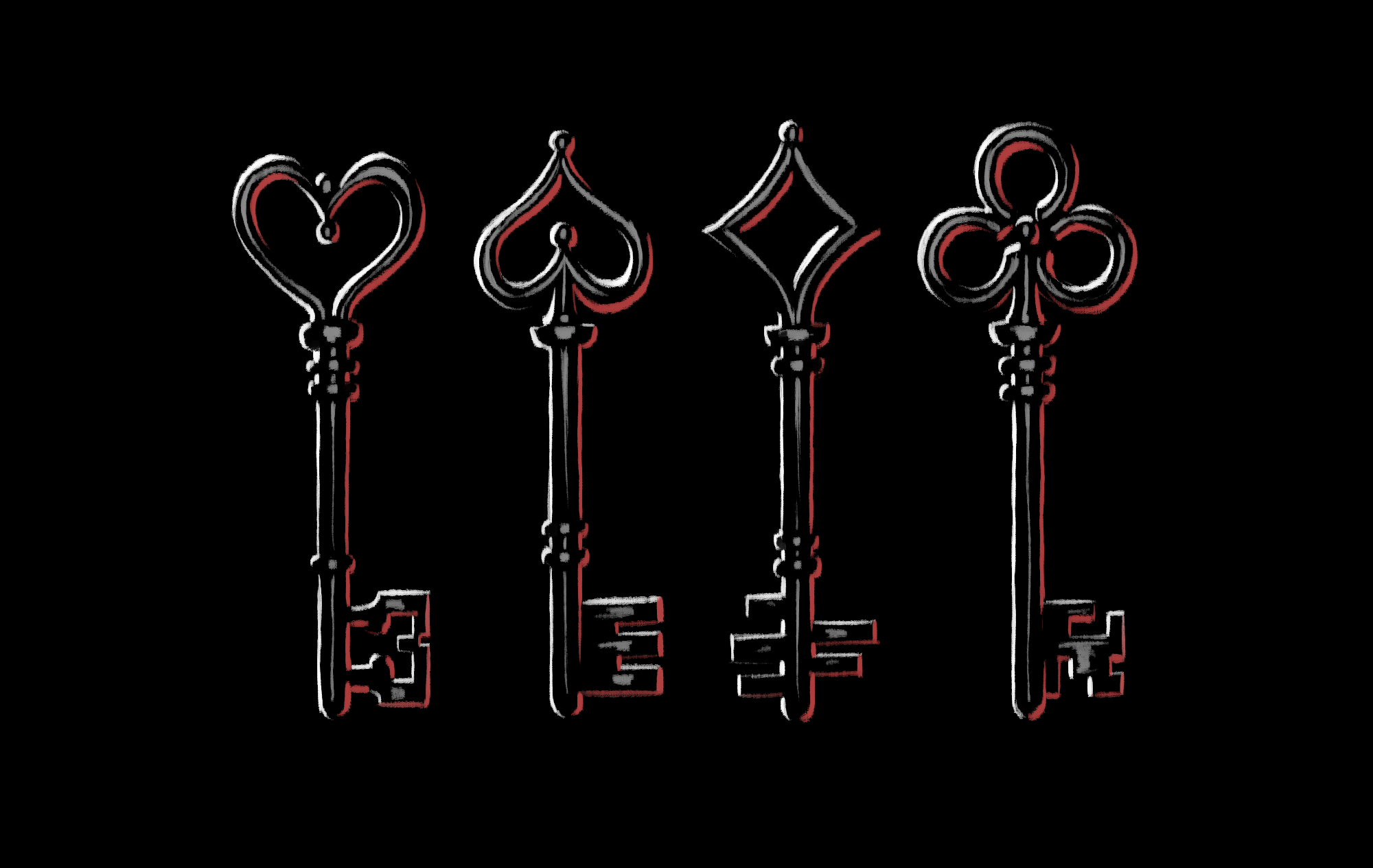 Things you need:
A deck of playing cards with Jokers
Character sheets
Pencils & Erasers
Tokens to represent Key Points
This book
This project is currently in development.
Purchase
In order to download this RPG you must purchase it at or above the minimum price of $2 USD. You will get access to the following files:
SchemeCharacterSheet_Fillable-v2.pdf
702 kB
Scheme RPG 2nd Ed.pdf
1 MB